Oil & Gas industry
Transporting, storing and delivering products for the oil and gas industry require highly-skilled and dedicated teams of professionals.
With several years of experience in the oil & gas logistics, we can ensure your cargo is handled with the utmost care and quality service.
OIL AND GAS TRANSPORTATION AND LOGISTICS
When it comes to managing the logistics of oil and gas, safety and efficiency are the greatest concerns. At ABCDEX Cargo, we have extensive experience of providing specialized logistic services for this industry. We offer comprehensive management concepts and flexible solutions for all kinds of support needed.
Our global network of hubs, regional hubs and warehouses, and our dedicated team of specialists bring customer-focused solutions to your oil & gas projects. From shipping equipment for your projects, to managing the entire execution, we're here to help you every step of the way.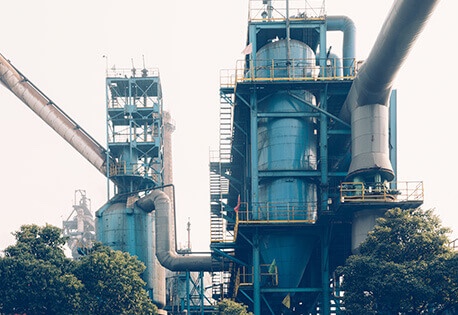 ---
Benefits
Integrated air/ocean freight
Licensed customs brokerage
Order processing & master list management
Chartering aircraft and barges/LCT
Heavy lift and oversize expertise
Planning and management of supply base
Door-to-door freight solutions
Logistics feasibility study and consultation for onshore/offshore projects
ABCDEX Cargo skybridge, the multi-modal transport system that combines the advantages of air and ocean freight.
Oil Field Logistics
Our expert teams offer specialized logistics and support for your oil and gas projects. As a global industry leader in logistics, we bring you the know-how and experience to ensure your project is a success, no matter the challenges it presents. From FCL and LCL service, break bulk, part and full charters, to organizing the survey and chartering for your project, ABCDEX Cargo Oil & Gas covers all your needs from start to finish.
Feasibility studies on offshore and onshore prospect areas
Construction and management of logistic base
Waste disposal management
Drilling stock inventory
Fully certified management and operation of handling equipment
Airport and port services
Chartering barges and supply vessels
Local training and certification
Qualified logistics personnel to work on your projects
Welcome, ticketing, and transport services for oilfield personnel
Camp construction and catering provider
Procurement and quality control of equipment
Our main competence centers are situated in:
Houston, Texas, United States
Aberdeen, United Kingdom
Paris, France
Dubai, United Arab Emirates
Singapore
Batam & Balikpapan, Indonesia
Perth, Western Australia
Oslo & Stavanger, Norway
See more industries
---