Electronics industry
ABCDEX Cargo provides differentiated services for all sectors of the global automotive industry.
We recognize the rapidly globalization increases of the consumer electronics industry is important to success in today's global market. Emerging markets across the globe will require an electronics logistics partner who can meet growing demand.
Our customized solutions have been designed to optimize production processes and reduce your business expenses. With multiparty platforms, we improve planning and collaboration within your supply chain to accelerate the flow of materials and finished products.
ELECTRONICS LOGISTICS AND SUPPLY CHAIN MANAGEMENT
Some of the largest and fastest growing technology companies use ABCDEX Cargo to manage their global supply chains. These companies have developed strategies that entail sourcing from international locations, quick entry into new international markets, and the need to centrally optimize their supply chains. This requires a logistics provider that can develop end-to-end solutions with global coverage and complete visibility from point of order to delivery. With programs like automated customs clearance, contract supply chain services, among others, we believe ABCDEX Cargo is uniquely positioned to assist our clients in entering new markets and taking advantage of global sourcing opportunities.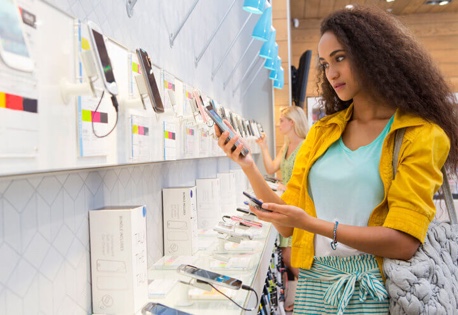 ---
Our Industry Know-how
For the Electronics industry, ABCDEX Cargo provides global expertise in our customers' supply chain challenges including:
An international network that provides quick and cost-effective transport between production sites and consumers, whatever the distance.
Multi-party platforms to plan and collaborate with your supply chain, and increase the flow of materials and products.
End-to-end visibility and specialist products to ensure the safe and reliable delivery of your shipments.
Contract logistics/SCM programs to continually improve our processes and ensure your supply chain is always lean and fully optimized.
Vendor Managed Inventory (VMI) solutions to make sure your stocks are replenished at the right time.
Long-established solutions in place with world's leading electronics companies
Globally integrated and ever-evolving solutions that extend from suppliers and contract manufacturers to customer markets
TAPA security, quality systems and cost reduction programs that don't compromise service
High focus on implementation and identification of value-added services that accelerate inventory velocity and improve customer experience
Furthermore, we also have experience with:
Managing VMI hubs for OEMs close to manufacturing sites for JIT replenishment.
Reverse logistics operations, including returns management, product diagnostics and light repairs, fulfillment of replacement orders, etc.
Combine all of the above with our value-added services, such as repairs or labeling, and you'll see that ABCDEX Cargo can meet all your supply chain management needs.
See more industries
---