Healthcare & Pharma
ABCDEX Cargo reached more than 15 years of experience in the healthcare & pharma industry, we are expert in healthcare & pharma logistics, transportation and warehousing.
At this sensitive industry, there is no margin for error, time is of the essence, and there are countless factors that can influence outcomes.
We take special care to meet regulations, whether you require temperature-controlled warehousing or transportation or scalability for urgent patient needs. We also work with each of our customers to develop custom solutions that will improve their supply chain to improve efficiency and generate cost-savings.
Damaged products and medicines that have not been maintained within required temperature ranges can quickly cause life-threatening situations. Reliability is therefore crucial in transporting healthcare products. The ABCDEX Cargo supply chain solution ensures that time and temperature sensitive products reach their destination safely and securely. We safeguard the integrity of your product with special handling and monitoring, including complete traceability of shipments, closed cold chain solutions for biological drugs and compliance with all legal regulations. We also establish quality management systems and apply industry standards such as GDP, USP 1079 and QEP.
Our global network integrates air, ocean, and land transport, as well as contract logistics, allowing us to react immediately to any changes in your distribution needs. Also, our multi-modal transportation methods ensure a cost-effective, end-to-end solution for your supply chain.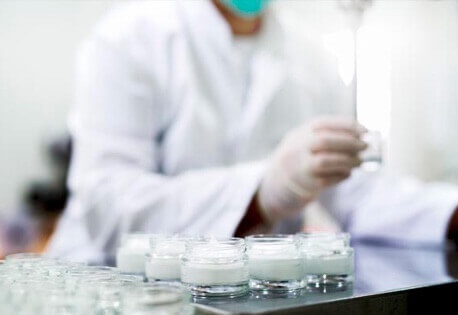 ---
Our Industry Know-how
For the Healthcare & Pharma industry, ABCDEX Cargo provides global expertise in our customers' supply chain challenges including:
Air freight service levels with different temperature ranges based on high safety standards :
ABCDEX Cargo healthcare cool (Cooling solutions between +2°C and +8°C) and ABCDEX Cargo healthcare ambient (Controlled room temperature between +15°C and +25°C)
Licensed & regulated facilities
Dedicated and qualified staff (GDP trained subject matter experts)
Integrated end-to-end healthcare services (warehousing & transport)
Quality certificates (QEHS/ISO, TAPA, and C-TPAT)
Compliance with local and international regulatory requirements
Value added services to meet regional and local product requirements
Cold chain solutions (chilled rooms, GPS-equipped ocean containers, etc.)
Security solutions (CCTV, security guards, alarm system, and access control)
Key healthcare certificates (GDP and GMP)
Global quality framework aligned to industry and customer quality requirements
See more industries
---